Caroline Feldon Therapy
Relationship Therapy, Couples Counselling, Individual Counselling, Psychosexual Therapy
---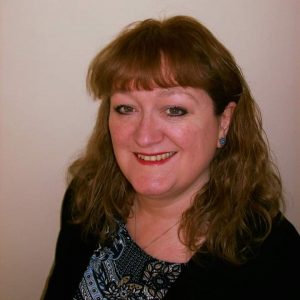 Hello and welcome. I'm Caroline Feldon, and if you need relationship counselling, couples counselling, individual counselling, sex therapy, or a mix of all of those, then you've come to the right place.
I'm an experienced relationship and psychosexual therapist who offers face to face therapy. My therapy room is based in Overseal, South Derbyshire. I also work via webcam and telephone, so that you can talk in confidence to me from a safe or comfortable space.
Who do I work with?
I work with adults of all ages, up to and beyond retirement, offering a safe space where you can talk privately and safely about any relationships, whether they be partners, friends, work colleagues, or family.
I am experienced in working with neurodiversity, which includes autistic, ADHD, PDA, dyslexic, dyscalculic and dyspraxic folks, as well as other ND identities such as OCD and BPD. The way I work is affirming and inclusive, rejecting the medical model.
I offer a service which encompasses acceptance and respect, understanding that each individual is unique and diverse, and working with difference along the dimensions of race, ethnicity, gender, sexual orientation, socio-economic status, physical abilities and religious beliefs. I also work with all types of relationship in a supportive and non-judgemental way. LGBTQIA+, CNM/Polyam, SW and Kink friendly.
When do I work?
I am available on Monday evening, Thursday morning and evening, Friday afternoon and evening, and alternate Saturday mornings. My morning appointments start at 10 am and in the evenings my last appointment begins at 8 pm and finishes at 9 pm. I am not available on Tuesdays or Wednesdays due to my other work at a large national relationship charity.
How can I help?
I can help you improve your communication, manage conflict, deal with difficulties in your sex life, cope with separation and divorce, and manage fallout from infidelity and affairs. I can also help you through life's transitions, such as redundancy, bereavement, retirement, and menopause, all of which can cause anxiety and depression.
It can be scary to reach out to a therapist. But you've already taken the first step by reading this. I'm used to talking about difficult and embarrassing topics. I will help you unravel your feelings, and help you make more sense of your problems. Then together we can work on them as a team. Get in touch to organise your free short introductory call via Zoom or telephone. I will always reply to any messages, so if you don't get a reply from me, check to make sure it hasn't gone into your spam inbox.
---
Email me: info@carolinefeldontherapy.com
Mobile: 07518057833
---